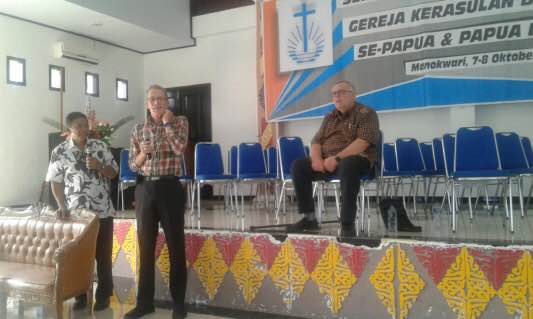 IM GOTES NAME TU BETRATEN – These words are written on the memorial in Mansinam Island, Manokwari, Papua, Indonesia which means "In God's name do we step in". District Apostle Urs Hebeisen along with Apostles Edy Isnugroho and Samuel Hadiwidagdo had the opportunity to visit this site on October 2016 on his visit to Papua.
Papua is an island that shares the territory of two countries, Indonesia and Papua New Guinea. The New Apostolic Church stood for quite a time in both countries thanks to the pioneers who have worked hard to preach the gospel there.
Looking at history
It is known that Carl Wilhelm Ottow and Johann Gottlob Geissler, two German missionaries sent by a dutch church have said this when they came to Mansinam, Manokwari on February 5, 1855 to introduce the gospel of Christ. Their work came to fruition, namely the establishment of the first Christian church in Papua, formerly called Irian Jaya.
It took many years until the Apostle ministry was also introduced there. In 1983, Apostle Edward Deppner was sent by District Apostle Michael Kraus. He landed in Sorong, another place than he had planned. However, this was a God's way to bring him together with Tony Jappen who later became the first New Apostolic Priest.
A strong growth followed and soon a thriving mission could be turned over for further care and development to the New Apostolic Church Indonesia, where the District Apostle Alfons Tansahtikno had sent District Elder Sukarmin, and then continued by District Elder Jonathan. Through their works, as much as 16 congregations and 2 stations with its 1015 members has been formed now in Papua.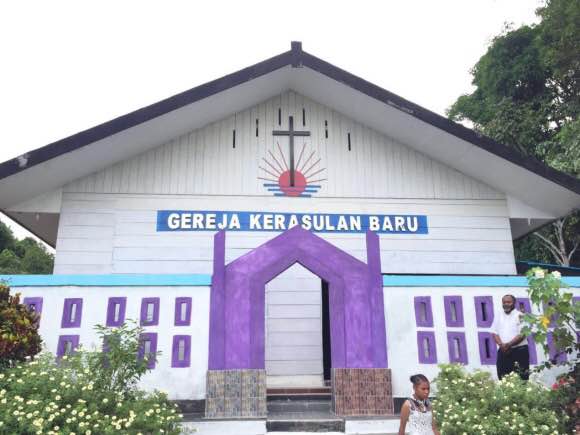 In a prayer along with the brothers in ministry, District Apostle Hebeisen remembered the pioneers for the work of Christ in the past, but also petitioned that the good work can continue in the future and the light of Christ be visible throughout Papua.
Spiritual strengthening
"To follow Christ requires sacrifices", District Apostle Hebeisen elaborated in a Brother meeting on October 8, 2016. "A disciple has to wonder if he is willing to pay the price of following", said District Apostle. He also referred to the District Elder Jonathan and those who had preceded him as an example. "How are we doing today?" An evocative question the District Apostle.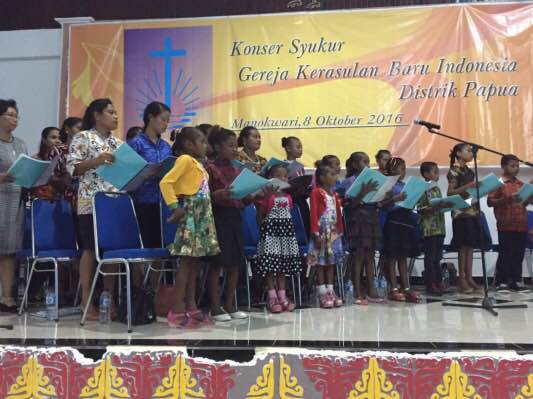 "The objective of the Apostles is not to gather as many people as possible, but to form true disciples of Jesus as many of them as possible", District Apostle quoted Chief Apostle Jean-Luc Schneider recently. By looking at the experiences of the disciples of Jesus, District Apostle motivated the brothers that by "remaining faithful in following Jesus, we experience the presence of Christ, prove the power of His love, and soon, we will know eternal fellowship with Him. That is our joy, strength and motivation."
A blessed retirement
District Elder Jonathan has served more than 43 years in ministry. Sixteen years including in Papua, where he went there in 2001 at the request of District Apostle Alfons Tansahtikno. On Sunday, October 9, 2016, District Apostle Urs Hebeisen gave him a well-deserved retirement.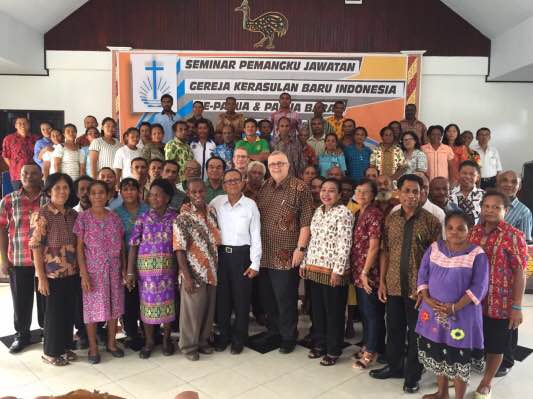 District Apostle also ordained Evangelist Sudirman as District Evangelist and Priester Ulis Wanma as an Evangelist. Together with Bishop Sulistyo Dwi Utomo and Apostle Samuel Hadiwidagdo, they will continue what faithful men before them have started.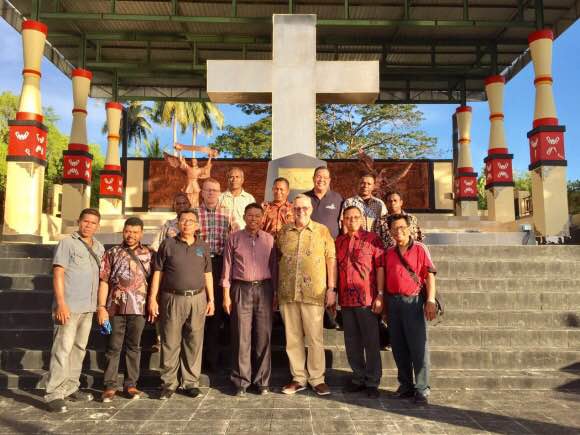 That divine service which was based on Luke 7: 47-48 was also attended by a special guest, Brother Stephen Deppner, the son of the late Apostle Eddie Deppner, the nickname of the Apostle Edward Deppner. A lot of joy when he saw the result of what his father had started and also when many elder people saw the descendant of the Apostle who had sealed them.
This post is also available in: Indonesian