District Elder Turino gathered children of Pre-School Sunday, Sunday School and Religious School from Banyumas Region to participate in Banyumas Children's Day activities on Thursday, September 21, 2017 at STT Soteria Baturraden, Purwokerto.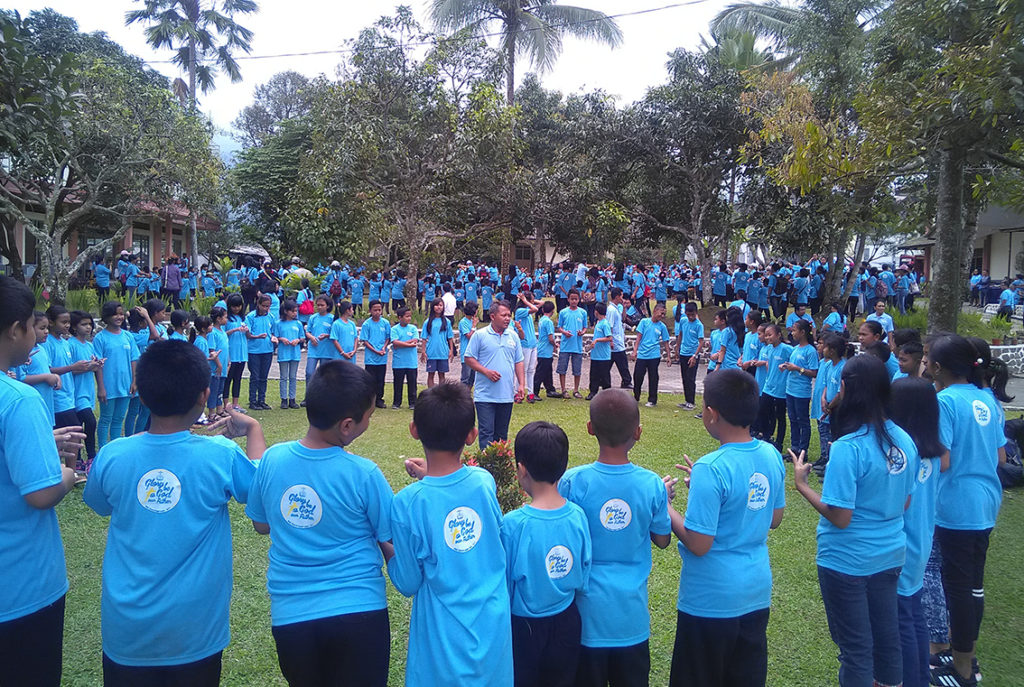 Special divine service for children became the beginning of the activity. Apostle Samuel Hadiwidagdo ministered with the passage from Colossians 2:6-7 "As you therefore have received Christ Jesus the Lord, so walk in Him, rooted and built up in Him and established in the faith, as you have been taught, abounding in it with thanksgiving."
After the service, the event continued with a mini concert: violin music (Banyumas Barat), mass angklung (East Banyumas), as well as games hosted by Priest Nasirun and Priest Anggit Dwijantoro. The event ended with a tour at Lokawisata Baturraden until the afternoon.
Save
This post is also available in: Indonesian