The Karanggadung congregation hosted the youth day of the Kedu district. For two days, July 8-9, 2017, 200 young people gathered together to take part in the series of activities under the theme "Rise up, Take Courage, and Do It!". The event was opened with a prayer by Bishop Dwi Sulistyo Utomo and then continued with a motivational training by Priest Panca Prasetya with the topic "Success" which gave many views and sharpen the meaning of the real success.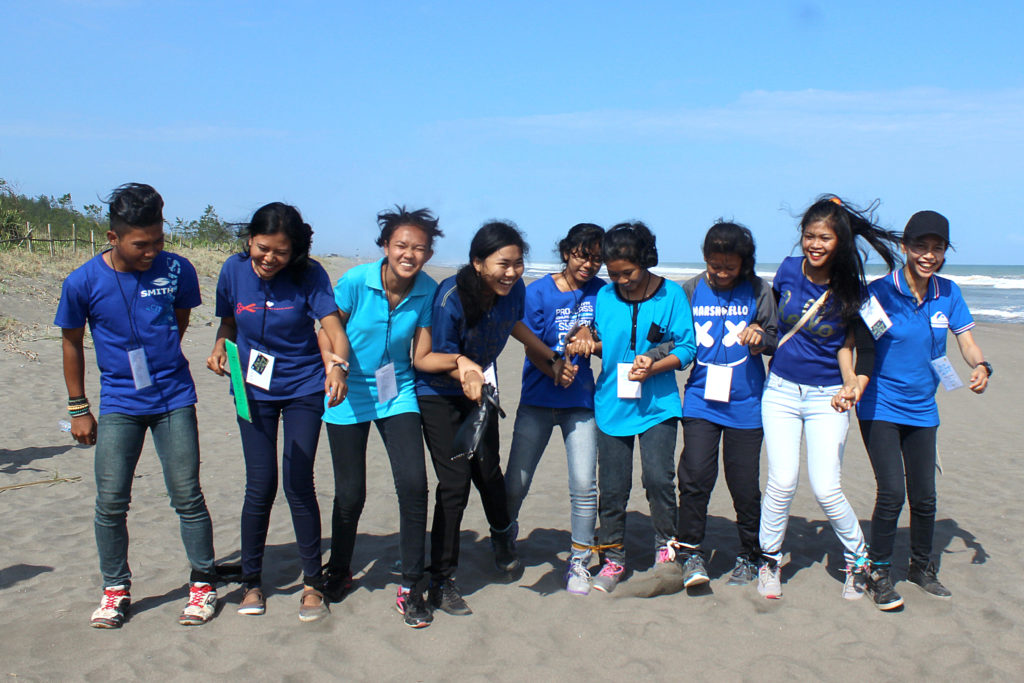 As a form of awareness of the New Apostolic Church youth towards the environment, they perform social services around the church environment. The event then continued with a variety of games. In the game sessions the participants were also given youth seminar materials that were packaged innovatively by the youth committees and facilitators so that young people would be more interested and understand the seminar materials. In the afternoon, the young people enjoy the time provided by playing beach volleyball and football as well as "color run".
On Sunday morning, the participants gathered again to attend a youth service conducted by Bishop Dwi Sulistyo Utomo. The passages from Matthew 7: 3-5 formed the basis of the word for the service, with the message that many people believe that their perception of everything is the only thing which is true and therefore often hastily judge others' behavior. The important thing is that we analyze our own behavior and realize: God's word and His commands apply to me. After two days of intense interactive discussions, impressions and activities, the young people said goodbye to each other and returned home filled with great joy.
Save
Save
This post is also available in: Indonesian