As in previous years, at the beginning of this year, District Apostle Urs Hebeisen has served the children of God in District DKI Jakarta on 28 January 2018 in Depok church. "But without faith it is impossible to please Him, for he who comes to God must believe that He is, and that He is a rewarder of those who diligently seek Him." This text from Hebrew 11:6 was the basis of the divine service attended by 1.266 souls.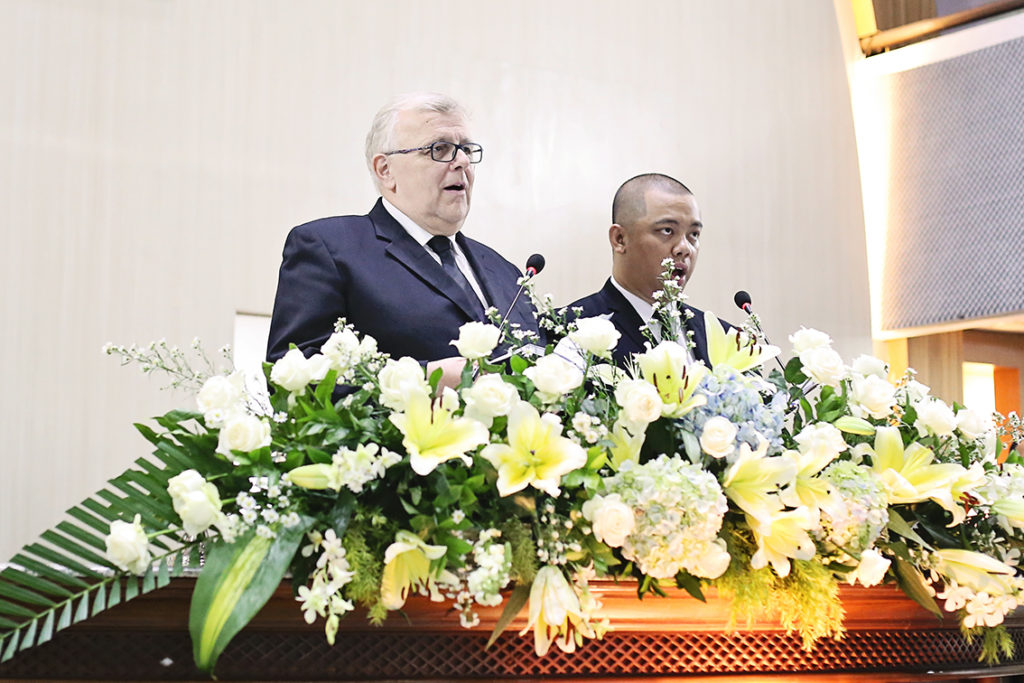 "God is pleased with those who seek Him", District Apostle underlined that. To seek is not always to find, because in this world ruled by the evil one, there are a lot of offers that try to keep us away from God.
To seek God always, that means also to be faithful to Him, faith and love is needed. Everyone who seek God, he has to believe in Him. Faithfulness means also that we express our love to God and towards our neighbor., even in the most difficult moments. Then God will grant us His grace.
When we show our strong commitment to that all, God will give us reward. "Jesus Christ and the eternal fellowship with Him is the reward for those who are faithful", District Apostle said at the end of his service.
On the previous night District Apostle has strengthened the ministers and wives of DKI-Banten districts with the word from Luke 12:42,43. "To be a faithful and wise steward (servant) in proclaiming the Gospel and to act according to God's will".
This post is also available in: Indonesian