Apostle Samuel Hadiwidagdo served children of God through a centralized streaming divine service on Sunday, June 7, 2020, exactly one week after Pentecost – We commemorate the triune God. "The grace of the Lord Jesus Christ, and the love of God, and the communion of the Holy Spirit be with you all" (2 Corinthians 13:13) is the Bible passage used as the basis of the service.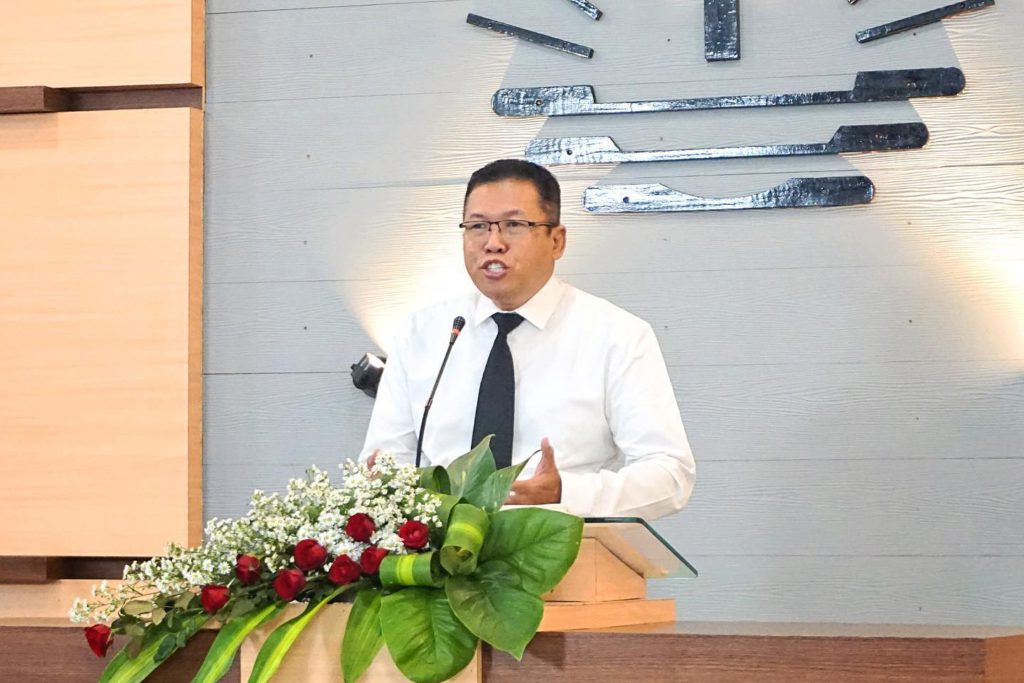 "The Triune God is 3 singular Persons," the Apostle explained, "Nevertheless all three have one image and will." God who has become the Son is the evidence of His grace for us. We can experience it:
through sermons – we understand God's plan of salvation
through remorse and repentance – without acknowledgement of the guilts, there will be no forgiveness
through the Holy Communion – we experience fellowship, recognition of His death, resurrection, and return
When the guiding love of God is described in the Scripture, it is first shown that love is a characteristic of God's extraordinary image: thus all divine Persons – "God is love". "We want to stay in His love. We have experienced it through the incarnation of God in Jesus Christ."
The Holy Spirit prepares the bride of the Lord to be worthy on the day of His return:
He grants faith and preserves our fellowship
preserving the gospel and bridging all differences
provide the sacraments that are useful for our salvation
"Together we are striving to reach a perfect fellowship with the triune God," said Apostle Samuel to conclude his service. To this end, we look forward to the return of Christ, the establishment of a kingdom of peace and finally the perfection in the new creation, where we will see God in His true appearance.
This post is also available in: Indonesian