The Gospel of Mark chapter 6 contains many dramatic events. Among them are: Jesus was rejected in Nazareth, John the Baptist was beheaded, and Jesus fed the five thousands. The latter contains a verse for the base of the Divine Service for the Departed – Mark 6:34 – led by District Apostle Urs Hebeisen at Gendeng church, Yogyakarta, March 4, 2018.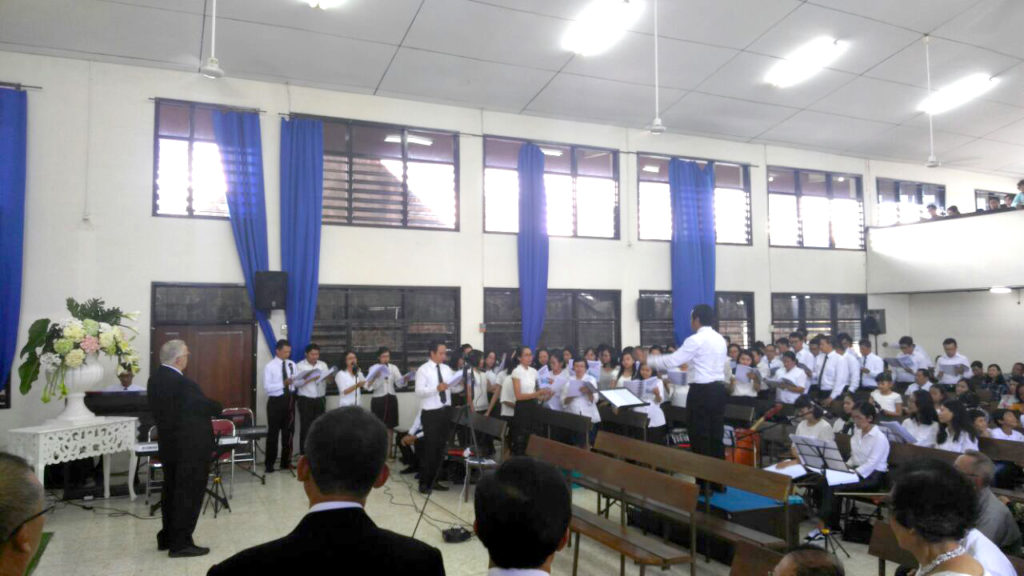 Jesus and His disciples were tired, hungry and wanted to rest into a deserted place by boat. But then some people knew this and overtook them by road. The once desolate place is now full of people. What did Jesus do? Be indifferent? No. He saw them, moved by compassion and taught them, even then fed them. He does not discriminate people.
It's the same with the salvation work that does not discriminate people. The District Apostle said that the salvation is reserved for both the living people onearth, as well as the souls who are already in the beyond. For that, we want to imitate the attitude of the Lord Jesus and expect salvation also for them. We do not condemn or judge those who sin, but say, "God loves you" and pray for their salvation. In this way we become the bearers of the light for the souls in need.
The Apostles have been given the authority by the Lord Jesus to preach the gospel and dispense the sacraments to this day. To every soul that believes in the Lord Jesus and His messengers, and who longs for salvation, the way of God's grace is opened to them. Physical death does not limit them.
District Apostle Helper Edy Isnugroho and Apostle Samuel Hadiwidagdo helped serve in the divine service attended by about 280 people.
Text/Photos: Willie Bernardi
This post is also available in: Indonesian