Starting his last visit on Java Island, District Apostle Urs Hebeisen serves children of God in Kedoya congregation (Jakarta) on Wednesday, 11 July 2018. In this service he was accompanied by District Apostle Helper Edy Isnugroho and Apostle Samuel Hadiwidagdo. The Bible text for this divine service was taken from John 12: 32: "And I, if I am lifted up from the earth, will draw all people to Myself."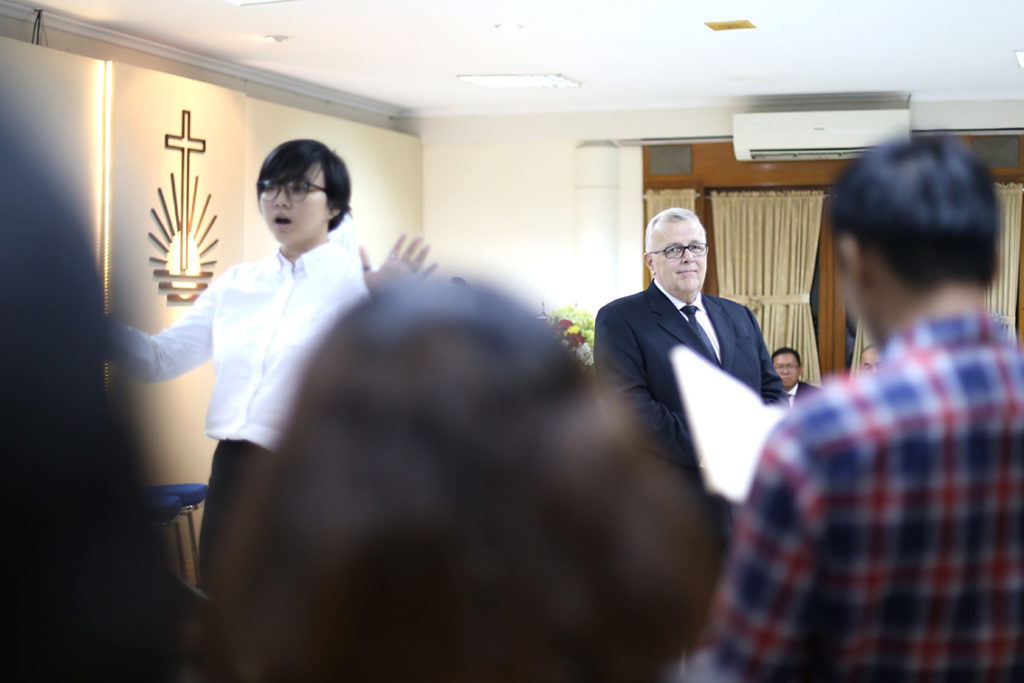 The ascension of Christ was not just a case of the Son of God returning to the Father. Its marked the first time that a human being ascended to heaven with a resurrection body. His ascension also a promise for us. We are human beings and are waiting to receive the resurrection body in order to be able to enter the glory of God. Same as what the Lord has did, we also must do our part:
We are determined to fight against sin
We serve God because we love Him
We must love until the end – including to love our enemies
At the end, The Lord will not come and take scattered individuals with him. He will take us along as a congregation. What matters is not only that we believe, but that we also become one. It also means we wants our neighbour's salvation and will be completed in Him.
On the next program, District Apostle will serve the children of God in South Tangerang on Sunday (15/7), then headed to Central Java and ended his visit in Indonesia on Sunday (22/7)  in Cilacap church.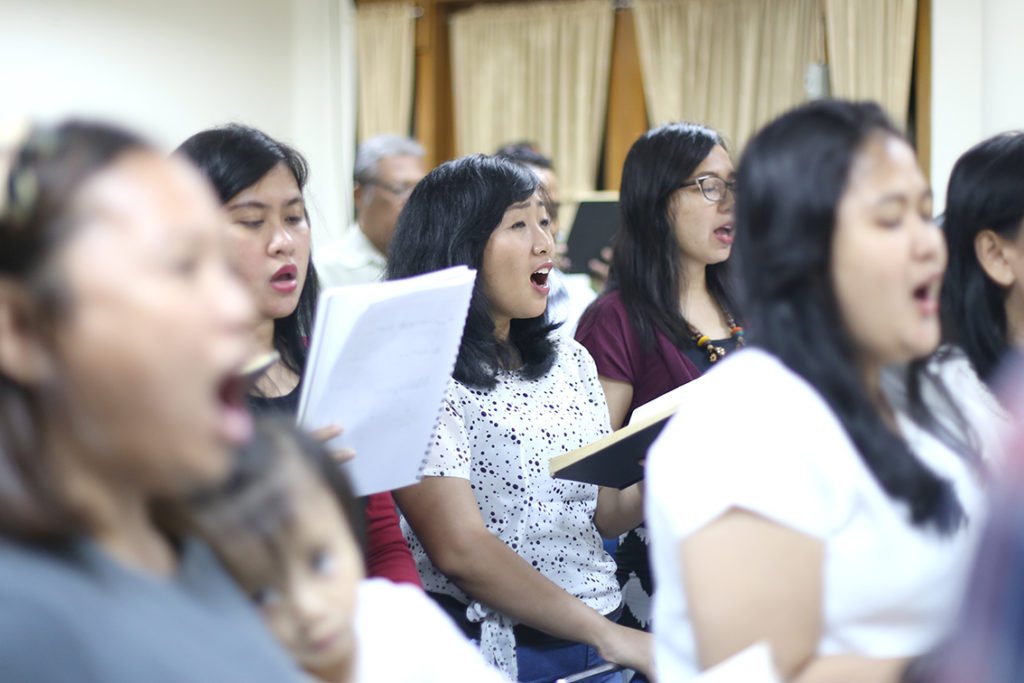 This post is also available in: Indonesian