'Dadi siji' (from the local Javanese language: being one) means being united and having one purpose. In the dynamics of today's conditions, young people are expected to become one, more united, stronger in fellowship and not easily scattered by the power of the evil one. Through the motto and the biblical basis of Acts 4:32, the Soerakarta Youth Night 2017 (SYN2017) event which is the movement of Surakarta youth to renew unity was carried out.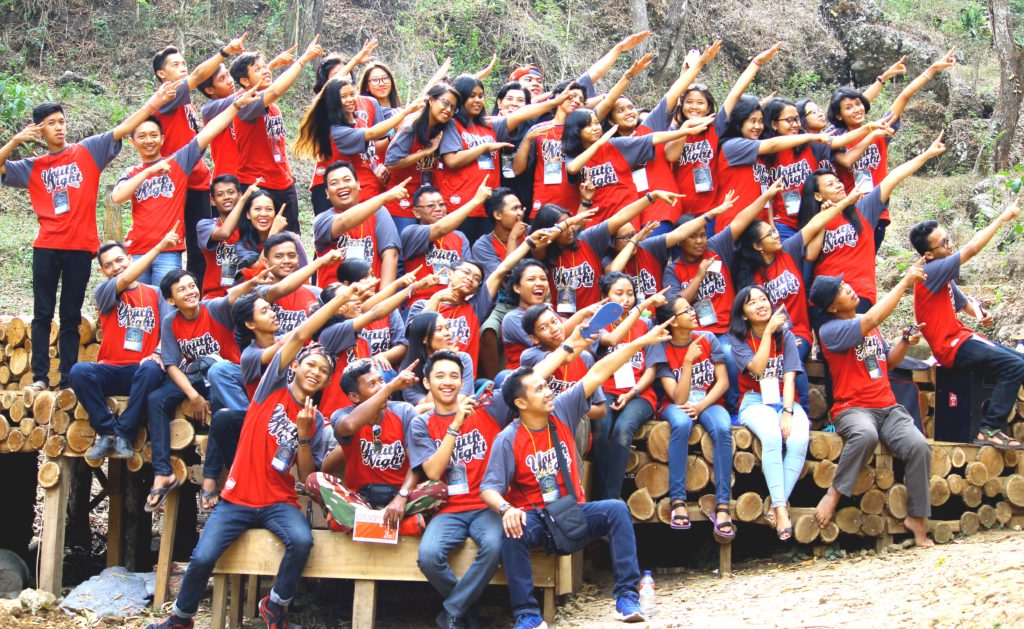 A total of 73 participants consisting of young people and some confirmation students in Surakarta District attended the event which took place on Friday and Saturday, September 1-2, 2017. The location of the event is Pengger Pine Forests, Kec. Dlingo, Kab. Bantul, Special Region of Yogyakarta.
A variety of exciting games packed through a natural approach and full of fellowship and cooperation. In fact, the dinner concept was taken from an ancient tradition of Java, namely 'kembul bujono', which is to eat together with the base of banana leaf stretched lengthwise. All this was experienced by young people with high enthusiasm.
A topic entitled "Redemption of the soul in the beyond" was opened with appearance of a fragment played by some young people. Exactly at 11:00 pm, the young people follow the night tracking through 4 posts that provide discussion materials or games with reference to the theme "Working together in fellowship". The fireworks release closed the first day.
"Rumah Hobbit" became the center of the second day of activity, where the highlight of the SYN2017 event was marked by the delivery of commitment by young people to always take part in God's work.
Save
This post is also available in: Indonesian